The customer getters program
turns auto tune repair shops into a money-making machine!
 
Learn more! This do this 
better repair method to
sell more, earn more -
  Doing less!
Makes your wife happier.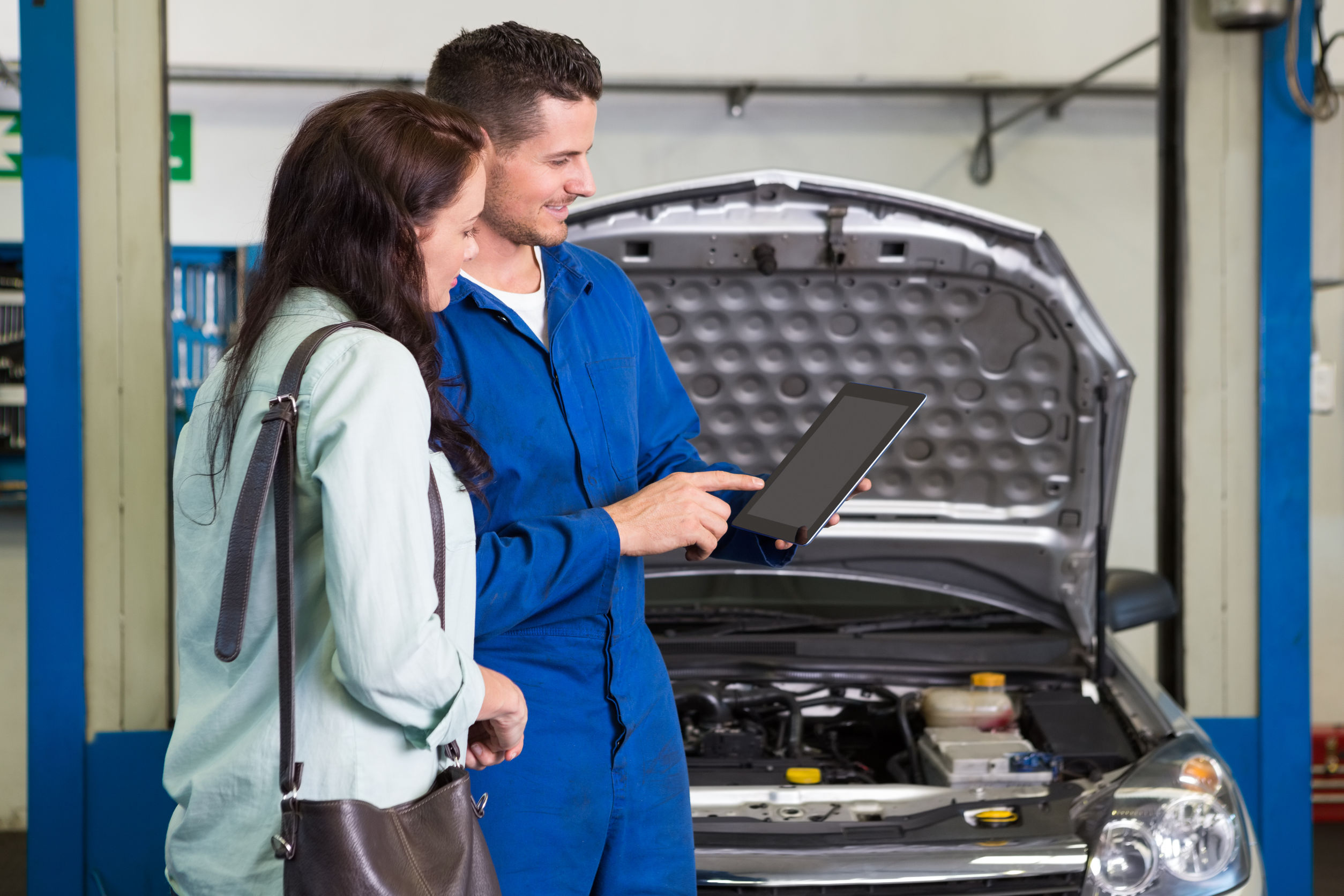 customer getters:
An auto repair shop owner says "he learn 'this,'" the way to sell more, that helps you earn more, in half the time other methods take.
For any auto repair shop owners reading this, and who wonders if the "this" is a secret to producing more income would work for him? Possibly! It works for many shop owners.
Most tune repair shop owners are hard nosed for a good reason. For example..
If you're the type that gave up on advertising and found its more profitable to just depend on local traffic. If the reason is because ads cost more than the profit made, and business it attracted, this info may be for you.
This is my story about what I call a half dozen "customer getters secrets" I discovered that has help me earn 2 lifetime incomes while the average shop owner barely earns one, in a highly competitive, cut-throat marketplace.
The lie: Lies... We believe that turn out to be less customer getters
This is said because at trade school we were told, "if you do good honest work, at fair prices, you will have all the business you want, and the life style you dreamed of." That is a lie!
Working as a mechanic and owning several repair shops, doing honest work at far prices and struggling year in and year out while others prospered, I knew that was a lie!  If fact, shops that were lousy or crooks did better.
My customer getters story is about a half dozen "secrets" I discovered that has help me earn 2 lifetime incomes.
So, because I loved learning new things, I started to checked out to see why those who prospered in business did things I didn't - and should be doing. It was a 10 year education, and lots of testing to work it out.

The first secret I discovered was a big lie - "do good work, charge fair prices" for the road to success. You do need to do good work! You need to do even better work and the secret that goes with it customers appreciated by means of a certain kinds of features. Explained below...
Other customer getters lies...
Next, I discovered lies of part stores, oil companies, car makers, and advertisers that all bleed the small shop owner to death! 
How these customer getters secrets started benefiting me...
Each real customer getters secret I discovered became part of a recipe I followed again and again to which led to making twice the income I use to.
Use of these secrets had people give me a sort of expert calling, as they came to see the results for them as a result of each secrets application  in their lives.
My wife noticed something different too that made me feel good about these new ideas. She stopped telling me at the first of the month she didn't have enough money to cover family needs. she would say, "I needed to do something to bring home more money to cover expenses. Or she was going out to get a job!"
The first customer getters secret: "uncovering lies," came by discovering the second secret I felt was critical to my future success.
From main sources of info I finally pieced together not only what worked for me - but helped others who were looking for such secrets I'm telling you about.
Other shop owners agreed as I explained what I discovered that help me earn a lot more income in less time. Most wanted in! I was making extra income supplying them what I used and did.
They liked the 6 secrets which are great improvements over what they did now!
The second secret I learned - what proved oil company's, car maker's, and part stores are lying.
This development into the second secret about a car care and repair method that change my business for the better, and made my life and business more easier to control.
Customer getters Review...
This set of business changes I added to several areas of how I handled them, seems to be the solution that overcome this money problem I always seem to have
      - which had me pushing jobs out the door quicker
      - so I could get to the next car faster
      - as I always short $1000 or more meeting first of the month bills and family needs.
      - so I hurried through each job, even discounting my labor to get jobs, so the money                made could be used to pay last weeks bills.
These few customer getters secrets I discovered started with this tune up repair method that became my philosophy feature:
It help me believe that adding very specific brand of additives improves the repair outcome customers noticed!

It uses specific products that makes any vehicle suddenly run as having a bigger engine.

Run quiet as new.

End a variety of running performance problems like tapping, oil burning, blowby, 

Yet go 20 to 40 more miles distance on each tank of fuel.

Even is old, worn out, having a lot of miles on it.
The profitable education where you learn to use science and chemistry to make your tuning, repairs, and services - customer impressive.  More loyal to you. 

Auto Repair Shop Owners Contact Info: If on a smart phone, to ask a question about starting this program, for ordering products listed, call me.... George at 512 665 3388
Auto repair shop owner Marketing and Consulting Programs: Secrets to learning more, to sell more, have customers buy more. Call george for details 512 665 3388
For auto repair shop owners seeking marketing and consulting programs
The Mega Power Profit Growing Program.
Why this program over any other?
It teaches you the following skills that produce unlimited income. How so?
Implements research of what the most successful do - you don't use! To do so....

Customizes the prime principles they use into a program  teaching to use month by month to produce a growing unlimited income!

Without this help you would have to find and convert those ideas into a winning format by experimenting.

Its taken a 100 years of experimenting to bring you what works and how they work. You don't have those time options to figure them out.

These shortcuts in this program is the only way you will give yourself the pay raise from your business you're after.

It is a very good opportunity for you to become recognized for your business smarts.

Helps you use your now-unused car care knowledge in a new and much more profitable way.

It will become the biggest influence in your life and that of your family. Like all opportunities, the success comes from a long term attitude. It's not given, its earned!

Even your wife will be amazed at your new business acumen. It's what makes winners, and that is the road she wants you to be on.

How to get started on this journey.
The Program
After you sign up for our Program, the extra potential income it should produce comes from tips and a slight change in 3 areas of your business, shown in your monthly newsletter, shows how to implement and expand on the above research an application in those 3 areas  immediately.
The newsletter provides tips, statements, and tactical techniques, supported by research findings to increase revenue in the easiest way possible  - off customers you have - each day. Doing so off customers you attract with the programs ads.  
Tune and repair assist products make you out to  be the star in all this - included. They creates the unique results that amaze customers - who come back for more! They become the products needed for performance restore and correction customers come in for. 
Select: The Program Investment is based on a minimum profit increase each month. Assures a returned by their usage to meet you financial goal for each month and covers the next months program.
All suggestions, tips, and products are easy to use to  become part of every additional tune and repair profit making procedure. Newsletter, phone, and Online Training details shows all. 
Order Now to gain the skills Mega Power provides to produce an unlimited income. 
We don't know how to guarantee and unlimited income. We do guarantee to double your monthly investments return.
400 specific online pages teach you the tech side of Mega Power advantages, pricing, and its unlimited potential.
Chose the monthly program based on the following monthly car count suggestions.
We suggest you start at income level profit goal of $1000 new income for the month.
There are 3 profit increasing levels in the Mega Power Program.
The program provides 4 items needed: Shipped to you including:
1-    Monthly Education provided by newsletter and personal phone help as         needed to get you started on the daily income boosting goal.
2-    Introduction of sales message or statements for 3 areas of your                     business. Ad sharing, Estimates. At customer pay time. Ad layouts.
3-    Daily accounting trackage of what's working.
4-   Products needed to produce $2000 or more new extra profit.
Chose one of the monthly programs based on your monthly car count as a starting suggestion. Increase as needed.
Program for  $500 extra income each month. 25 to 50 car count.
The $500 a month Mega Power Profit Program Investment guarantees $1000 return for its usage each month. Requires 25-50 customers monthly coming through your shop. Requires 5 sales.
Program for  $1000 extra income each month. 50 to 75 car count.
The $1000 a month Mega Power Profit Program Investment guarantees $2000 return for its usage each month. Requires 25-50 customers monthly coming through your shop. Requires 10 sales.
Program for  $2000 extra income each month. 75 to 100 car count.
The $2000 a month program guarantees $4000 return for its usage each month. . Requires 75 to 125 customers monthly coming through your shop.
With your first order you will receive 2 complete Mega Power Vehicle treatments to service the power steering, radiator, engine and transmission for your truck and your wife's car. Retail value of $300. You will experience the Mega Power Improvement difference recorded on the many of this web site. In this way you will have the confidence you are doing good no one else is. Also... with your first order.
You will receive 1 FREE Mega Power Power Steering Service Kit. Value $49.
You will receive 1 FREE Mega Power Radiator Service Kit Value $49.
You order of Mega Power will service the A/C engine transmission radiator power-steering and grease-able wheel bearings of 2 of your vehicles.  following the instructions in each kit the customer receives after the service. 
You do a before and after test to note the improvement and stronger quieter performance. You also note your wife's note of the her cars running and smoother zippier performance. These become your confidence builders to booster your use of them as the reason for their being part of any tune or repair service performed.
 Tips.
Using an ad technique proven to attract 5% to 15% more customers wanting engine transmission services that put off repair - only your ads promote. Other tips for 2 simple changes when giving estimates, and when collecting for work done, will add hundreds more to your income each month~
Auto Repair Shop Owners Get Mega Powered Educated, then educate the public and customers, to attract more business
Educates locals you have new products services that solve their engine transmission problems car owners now shop for elsewhere for - but now will do so with you.
Educates you on unmet tune and repair negatives customers go elsewhere for, how to address them, and a simple statement that sells their servicing with every customer.
Using Mega Power ads pull in customers shopping for help and who often go to competitors, who gain from such business - giving you first chance to earn their business. You need this edge to avoid losing more to the competition.
Auto Repair Shop Owners making Mega Power Dependability the prime part of  your car care and repair expertise will increase profits by thousands of dollars a month for you! 
   9 out of 10 buy.     
How does Mega Power Customer Getters program make this possible
Mega Power's Problem-solving service treatments are especially attractive to car truck RV heavy equipment motorcycle and boat owners  who have an engine or transmission running shifting, performance problem.
With wear, friction, and residues -  the major problem-maker for thousands of local car-  owners with out-of-warranty cars, many are seeking alternative to just oil changes - which have no effect on older vehicles.
Auto Repair Shop Owners Contact Info: If on a smart phone, to ask a question about starting this program, for ordering products listed, call me.... George at 512 665 3388
They come back for more!    
However, the install of Mega Power as the inside tune clean condition and freeing of internal motor and gear parts recovers about 10 to 30% horsepower. Cars burn rubber after the treatment and shows car owners you have an expertise for car care and repair competitors do not! 
 No other customer getters way is easier.
No other way boost profit by                                                           a $1000 or more each month.
Teaches secrets so you Learn More                                                    to sell More - to Earn a Lot more!
The investment doubles its return so you never lose
Auto Repair Shop Owners order Now to start earning more now!
The Mega Power Dependability Service Center for independent auto repair shop owners is the program you need to start learning about and with our help,  start using to up your monthly income by hundreds even thousands more each month! Call to learn more.
Call me...to get started today! Don't lose anymore busines  call me george at 512 665 3388
The Mega Power Expertise includes these engine transmission radiator and power steering treatments that should be the inside cleaning conditioning part of every service and repair.
Auto Repair Shop Owners Contact Info: If on a smart phone, to ask a question about starting this program, for ordering products listed, call me.... George at 512 665 3388